Our goal
We started our sustainability journey in 2007, being one of the first in the industry to offer eco-friendly options and now continue to lead by expanding our range and prioritising sustainability offerings while also making changes in the way we work.
We love to help brands grow by creating beautiful merchandise and aim to be the number one choice for ethically sourced sustainable merchandise in Australia.
We know we are not perfect but are always learning and moving towards a more sustainable future.
Sustainable merch for quality brands
Backing up our sustainability position by being an ISO:14001 Envrionmental Management certified merch company
We create intentional quality merchandise for recipients that get used, and used for longer
Better merchandise generates more impressions, a more favourable perception of your brand and a higher ROI
Sustainable products reflect positively on your brand and align the marketing you do with your brand values
We are always on the lookout for quality eco products and if we can't find them we'll make our own. Like our UpBags.
Speak with one of the team to learn about how we align with your CSR and procurement policy
Giving back
Each month we provide $1000 worth of branded merchandise to a deserving charity, not for profit or club. This is our A Hand Up Program which we have been running since 2018
Charities and not for profits can request a special discount on their orders with us
We provide continued support and donations to one of our favourite charities The Muravah Foundation (5 figure donation each year)
We value the importance of education and offer ($9000 of support) multiple scholarships each year to help assist deserving students
We sponsor a number of local sporting clubs in our community and with adhoc support requests
A tree planted with every order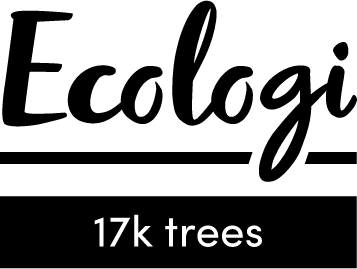 Changes to the way we work
Our office is now 100% powered by renewable energy
We have dedicated waste minimisation and recycling program in the office to help reduce our footprint
Policies have been put in place to reduce power consumption
A sustainability officer has been appointed to keep us on the right path
Focusing on offering sustainable options to our customers and prioritising them
Encouraging freight options with a smaller carbon footprint